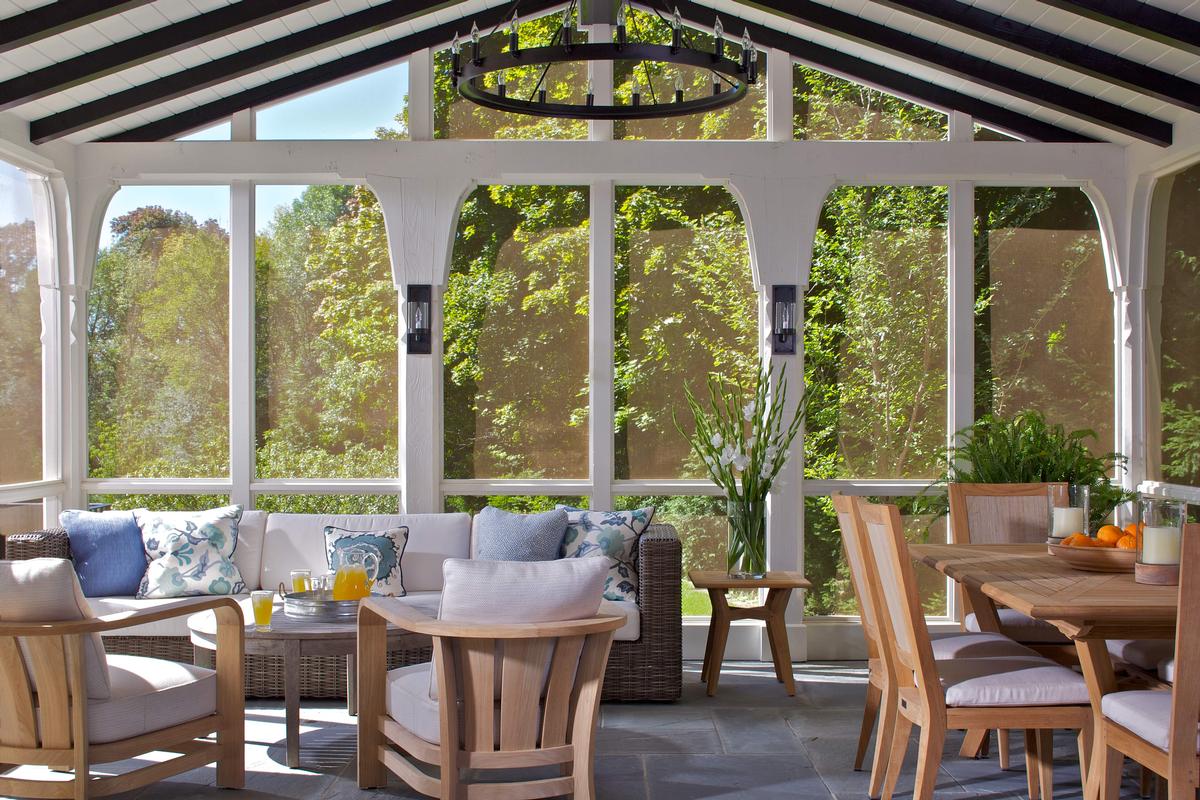 Exterior Living Spaces have many names such as loggia, pergolas, wood decks, front porches, rear porches, three season room, four season room. Creating an outdoor living space with a garden trellis, custom gate or unique wood sculptures creates a transterior, the melding of the traditional indoor or outdoor living. Designing a space that combines function, relaxation while optimizing the number of days or months the space can be used creates space in you home.
Exterior Living Spaces can blend into your interior with large glass panels, doors that open wide and entertaining that flows from the kitchen to the yard. Rely on our experience to build your dream exterior space. Call us at 847-668-3806 to get started!
What is a Loggia?
Loggia is a transition area between a gallery or room with one or more open sides, especially one that forms part of a house and has one side open to the garden. Loggias are an essential part of JOYMARK's services in creating a beautiful outdoor space.
TEstimonial- SHERYL J, WAUCONDA, IL
"Dale provided exceptional carpentry work and home repair services. On top of his skilled work, Dale was courteous and great at communicating. Dale always discussed project next-steps, timelines, and expectations. I was never disappointed, and I fully trusted Dale to have access to my home while I was at work. I am extremely satisfied with the detailed work Dale completed on the interior and exterior of my home. I will be pleased to work with him on future projects and home renovations." Read more testimonials here....