Expert artisan carpenters
Serving Lake forest IL, ASPEN CO, SNOWMASS CO, Lake Bluff IL, Crested butte Co, WINNETKA IL, Vail Co, North Shore Chicago, Telluride Co, steamboat springs CO
and wherever expert craftsmanSHIP is needed in the world
As featured in Chicago Tribune, USA Today and Good Housekeeping.
Joymark's Historical restoration in st. Mary's Church in aspen colorado
Take a tour of Joymark's artisan carpentry on a highly anticipated historical restoration in Aspen, Colorado at St. Mary's Church. This project included creating a custom curved staircase, new construction of altar rails, and choir loft.
The altar rail is all new construction hand made out quarter sawn vertical grain Douglas fir from California.
JoyMark Inc built a new staircase which features curved hand rails and spindles using hand crafted radius work. Spindles are a replication of the original of the 1898 original balustrade. The materials used were quarter sawn white oak from Northern Illinois.
JoyMark also tripled in size the choir loft and elevated to its new position. Dale incorporated some of the existing railings, spindles, and trim from the 1898 original balustrade. Replicated 80 feet of railings, spindles and trim to match the original choir loft.
Client Testimonial: "Structural Associates Co. recently completed an extensive historic church renovation with the benefit of Dale Moore's expertise and exceptionally skilled craftsmanship. Dale provided valuable input throughout the pre-construction/planning process and was a pleasure to work with throughout the project. His thoughtful and innovative approach to problem-solving was instrumental in the project's success. Dale's attention to detail and quality craftsmanship is reflected in the beautiful workmanship that will be appreciated by many for years to come." Shane Evans, Principal, Structural Associates, Co.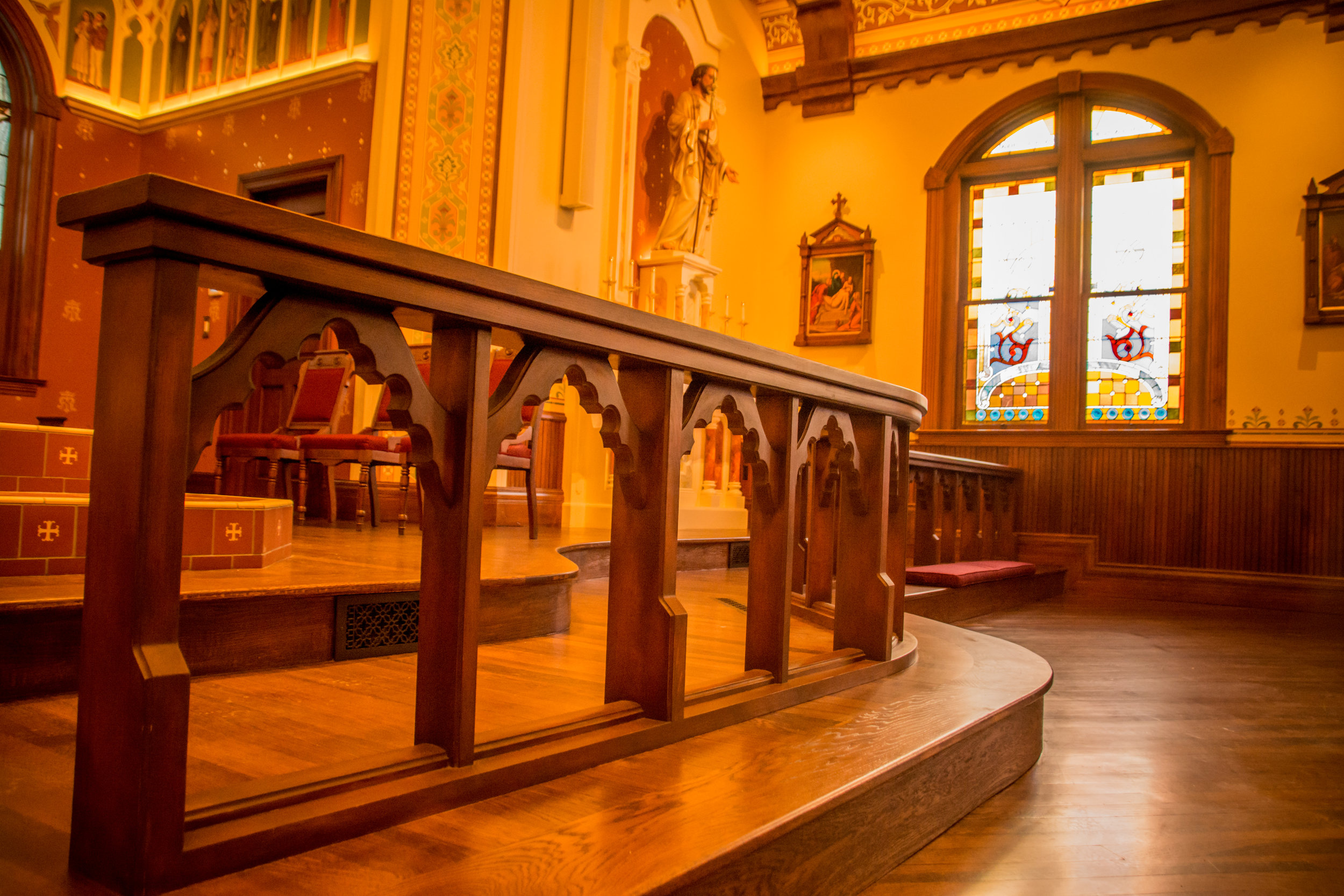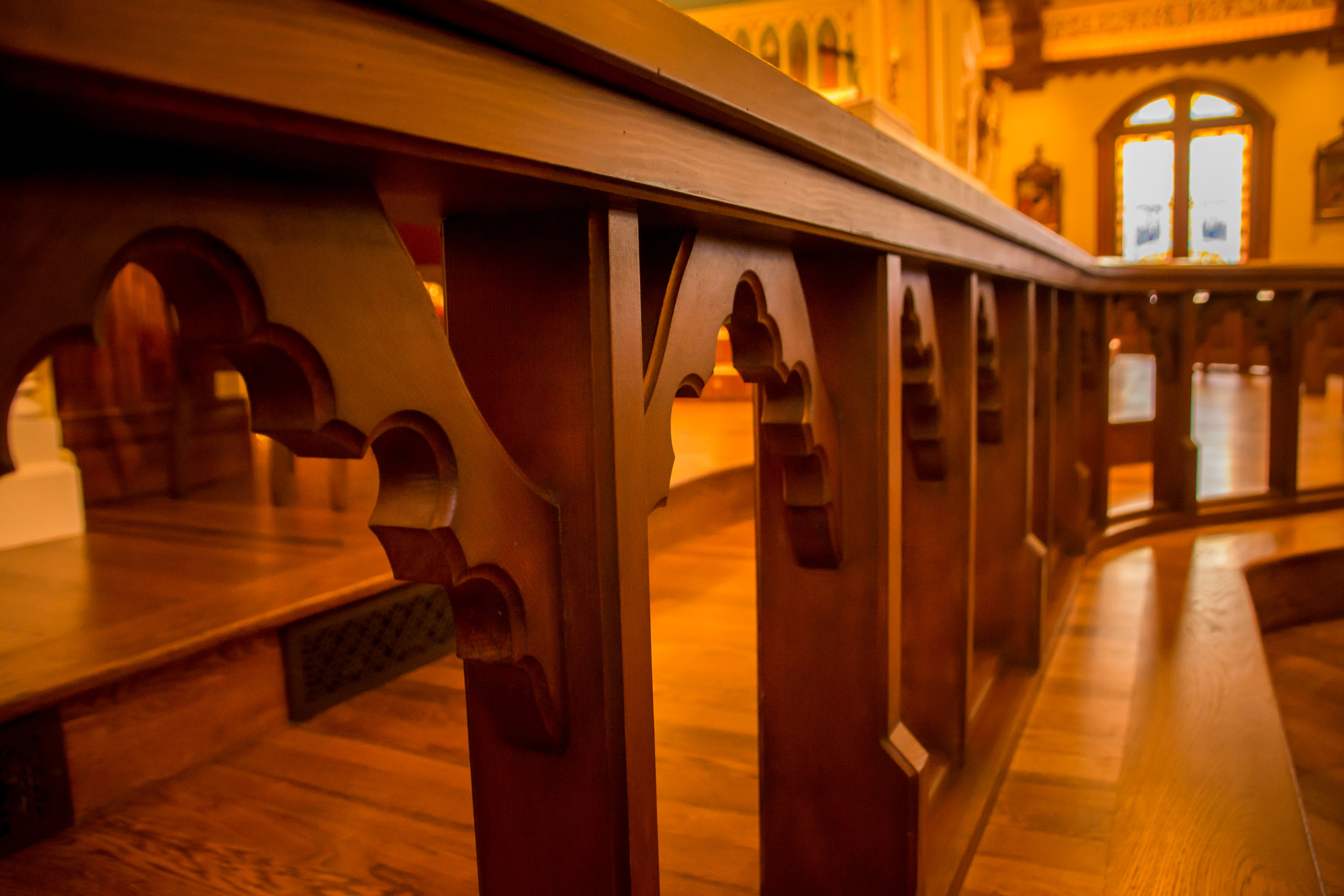 AbouT Us
A letter from dale moore, owner of joymark
Over the last 35 years, I have been privileged to work on some of the most amazing projects woodworking has to offer. My skillset has evolved from small framing jobs to some of the largest and most intricate framing projects in the United States. Being exposed to such large scale projects with so much detail gave me the opportunity to expand my woodworking skillset to intense interior trim, ornamental exterior trim, true hand built cabinets, building custom windows and doors, custom staircases, furniture building, timber framing, wood carving, restorations and woodworking replication on historically significant projects in Northern Illinois and Aspen, Colorado. To read more about how Dale started his journey as a carpenter and business owner, click here.
We take any woodworking project from design to build.
Enjoy our blog to view past projects and keep you current on our latest project- one of the oldest historical landmarks in the heart of Aspen, CO, the 10,000 square foot St. Mary Church was built in 1892.
Call us at 847-668-3806 to get started today.
Dale moore at Joymark's Client, Noble Brandon Judah Coachhouse in Lake Forest, IL.
"We were incredibly fortunate to have had Dale as a member of the team who worked on our project. Our home was designed by David Adler in the early 1900's and we remodeled the original residence and more than doubled the size with an addition. We were very focused on making certain that the remodel and the addition were perfectly married with the original, and that required great attention to detail and a high level of craftsmanship. Dale was instrumental in making sure we achieved our goals, working primarily with the antique wood throughout the residence. His impressive craftsmanship and artistry ensured that the antique paneling from the original house was perfectly retrofitted into the new space, which meant that in some places he had to create "old panelling" out of new wood to match the original. He created a new transom above a door imported from an embassy in Cuba, and finished it to look as if it came with the antique door. The care and precision with which he approaches his craft is truly inspiring and our finished home would not be nearly as lovely had he not been a part of the team. But perhaps as important as the quality of Dale's work is his easy manner and pleasant personality. As anyone knows who has been part of a long construction project, the experience is in large part determined by the personalities involved. Having Dale on the team ensured that the work was beautiful, and the experience was wonderful!"- Owner of the Noble Brandon Judah Coachhouse in Lake Forest, IL.